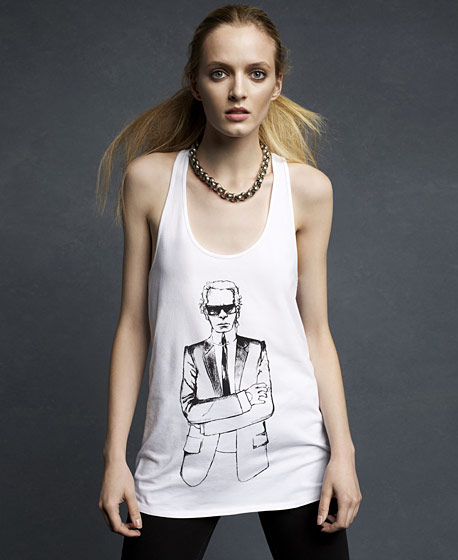 Another fashion powerhouse has collaborated with Macy's and that is Karl Lagerfeld.
His Macy's line includes 45 pieces with price ranging from $50 to $70. It consisted of tailored pieces, sheer tops, flirty day dresses and there's even tanks and tee's with Karl illustration! How cool is that! The full collection is coming out August 31 in all Macy's stores and online.
Check out my favorites after the jump.